After nearly 3 years, I am back, bitches. Happy Juneteeth!
I had to come back and write seeing that the chickens, as brother Malcolm put it, have definitely come home to roost. It seems finally FINALLY it took the horrific murders of innocent black people to GET IT. And by IT I mean the American original sin of racism. I could go off on why it took them so damn long – I mean the constant racial slurs and comments plus KIDS IN CAGES didn't clue them in, but that would just send me into a rage stroke so I will focus on the positive that at least there seems to be a seismic shift in (white people) attitudes on race. And it's about GD time.
So while we wait for white folks to catch up with what we black folks have been knew, I have some time to blog about shit that doesn't really matter in the grand scheme of things – so don't @ me that I need to be more serious, believe me, I take this shit real serious but I don't need an education so Ima gonna talk about other stuff right now.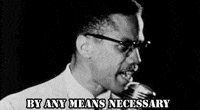 Where the Eff have you been, PhillybeiBerlin? Last we spoke in July 2017 — about 10 years ago in current dictatorship years —  I  was just about to start a job. Turned out … It was a nightmare. It was so bad, I called it the Gulag. It made my previous horrid work environments seem like a luxury spa. I won't get into it lest I out myself but suffice it to say, I was not in a good place. But I found another job and it's been over a year now and I like the work and I like having a sane boss who isn't a narcissistic fuckwit.
How's my German doing? Eh, it's probably the same but at least Mr. Philly acknowledges it is as much his fault as it is mine that my German isn't that great after 5 years – sure I get by fine now and can hold simple conversations but when the Germans get going my brain is like … Nah, dawg, and just shuts all the way down. I should speak more at home but… yea, no. You see, Mr. Philly realised he actually prefers English – to speak, to write, to read, etc. and he can't be arsed to speak German with me at home, where I would really improve. My new boss tries, but have you ever tried lawyering in German? No? me neither. But as I wrote 3 years ago, I am now fully comfortable with the discomfort. I'm cool with that. For now. Right now we all just need to try to survive this GLOBAL PANDEMIC and the AmeriKKKan dictatorship.
I cannot promise I won't drop off again, 'cuz shit keeps getting realer and realer, but I will try to be more timely than every 3 years. Y'all stay safe…. And stay woke.